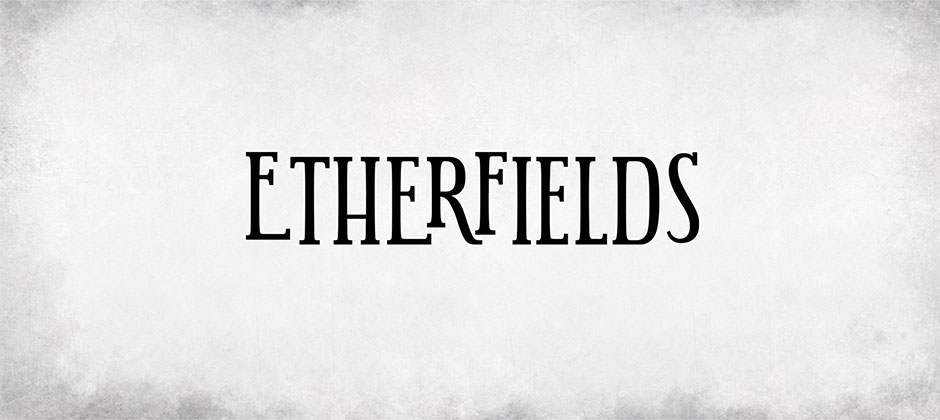 What some folks call impossible, is just stuff they haven't seen before.
Explore the world of dreams with your Etherfields rules and reference.
What does one say about a game like Etherfields, from story-telling game masters Awaken Realms? Intriguing, mysterious, daunting, imaginative, weird, ambitious, confusing, unique and (of course) dreamlike are adjectives that spring to mind. One thing's for sure, there's very little like it among games out there.
I missed the Kickstarter, but a fortunate trading opportunity came up and I managed to score a full pledge. The first thing I did, as usual, was to create this rules & reference. But even after creating it I'm still not sure how the game plays, exactly. Like many Awaken games, there is a series of mechanics to do various things, but the bulk of the gameplay lurks in hundreds of beautifully illustrated cards, and in the journey you go on as you explore them. In this case I believe there's an enjoyable deck building element as well. Again, as always, the miniatures are lovely but unnecessary, a fact that always makes me delay painting them – it's difficult to put so much time into painting miniatures that you may only use once.
For the moment, I'm concentrating on Awaken's more recent game ISS Vanguard, and Etherfields still sits here, waiting for me to discover it. I wonder if it is most effective as a shared experience or a solo one (perhaps a bit of both?) – Awaken's story games demand a long commitment, 'forsaking all others' for some time, which is a difficult thing to ask of several players. In any case I'm certainly looking forward to beginning my dream explorations. I'll let you how it went when – or if – I return …