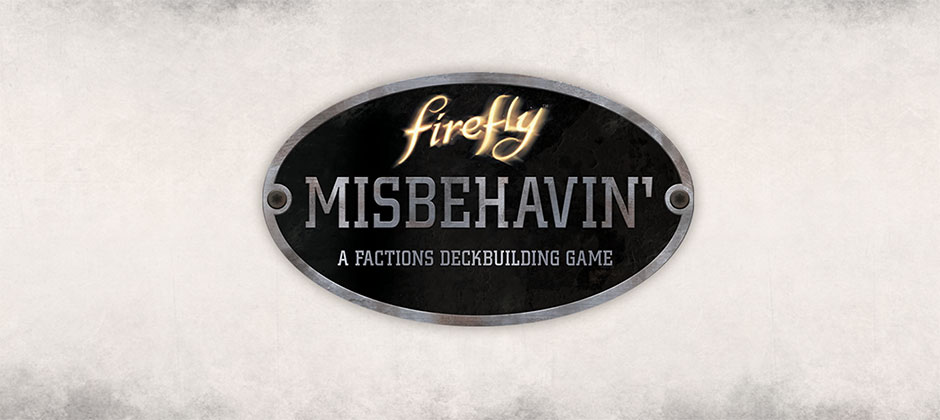 I swear by my pretty floral bonnet, I will end you.
Be mighty and pretty with the Firefly: Misbehavin' rules and reference!
It's hard to believe Firefly debuted 20 years ago now, and yet it's still so frustrating that a series so well-written and a cast with such chemistry did not get a chance to evolve and grow over an extended series run. Still, we do have the Firefly boardgame, the miniatures game, and now the factions deckbuilding game!
As I cover in exhaustive detail in my video review, this is a game that doesn't make it easy for you to like it. The rules are a bit fiddly and hard to remember, the tableau concept somewhat unintuitive, the opportunities for deck building a little controlled, and the endgame frustrating (unless, I imagine, you have two very experienced players). And yet, it's interesting enough to make me want to return to it and get to know it better, because I just feel there's a good game in here ready to give up its secrets to the players who put enough effort in to get to know it.
For a relatively straightforward card game, the rules were surprisingly hard to squash into my brain, a process not helped by a poorly written rulebook. So I think you'll find this rules & reference particularly useful. I even created an alternate play reference sheet that is 'extra summarised', and I'm going to guess you'll find it very useful indeed. Shiny!