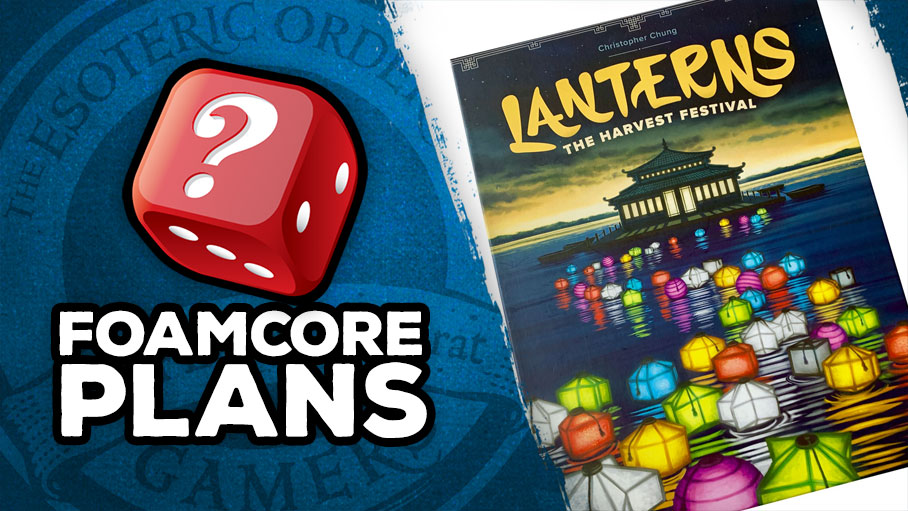 A gun and a radio…not exactly Christmas, is it?
You wanted more foamcore box insert plans by Jonathan White, and here's another: Lanterns: The Harvest Festival!
The wonderful Jonathan White has made scads of amazing foamcore box inserts, and I'm proud to be helping him convert them into easy-to-use plans for you.
The next one off the production line is for Lanterns: The Harvest Festival by Renegade Game Studios and Foxtrot Games. Not a game I've played, but if you do have it, you can now organise it beautifully; and there's space for The Emperor's Gifts expansion too. Enjoy!
Running the EOG takes a lot of time and money! If you enjoy this game aid, please consider becoming a regular supporter on
Patreon
, so I can continue making high quality tabletop gaming content.
Thankyou!