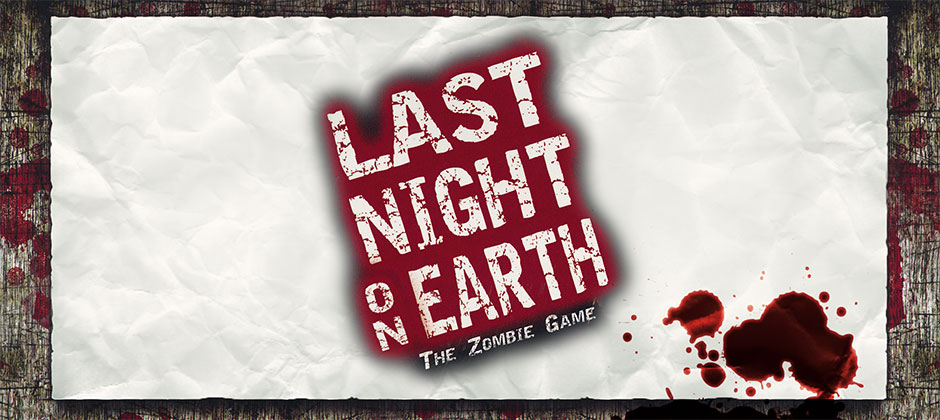 Shoot 'em in the head!
The rules summary for this classic zombie B-movie game is dug up again.
Last Night on Earth: The Zombie Game is my zombie game of choice and pretty much offers me everything I want in the genre, though the boardgame industry seemed to think there was still room for another umpteen trillion zombie-themed games after this one was released in 2007.
The game captures the B-movie atmosphere of zombie movies perfectly, and a steady stream of expansions has added classic staples like barricades, combined items (make sure you have a roll of gaffer tape when the apocalypse hits), sewers and grave weapons to the basic rules. Due to the incredible randomness of the game, it doesn't always work, but when it does it can result in hilarious stories that you'll be laughing about for years to come.
Long overdue, I've finally updated my Last Night on Earth: The Zombie Game summary with the expansions Growing Hunger, Survival of the Fittest, Zombies with Grave Weapons and Hero Pack 1. Timber Peak will follow in due course. But for now, pick a few special rules to spice things up and barricade yourself in the manor house—the zombies are coming!