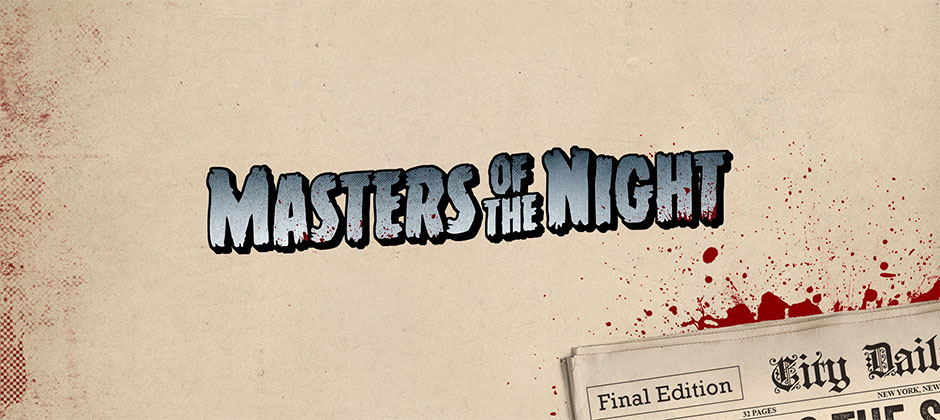 How dare you place your wicked lips upon me!
Take over the city with your vampiric family with the Masters of the Night rules summary and reference!
This co-op game about a vampiric family establishing themselves in a new city is the third game I've worked on for Italian publisher Ares Games, who make my favourite game, War of the Ring (the other two were Aztlan and Inkognito). It was an enjoyable and interesting project in which I had to revamp (boom-tish!) the look and feel of an existing design with not a lot to go on except some stylish illustrations. I came up with this film noir-ish, 'newspaper headlines' style, and I'm very pleased with the results, especially since the design was immeasurably enhanced by the beautiful production Ares is known for. The quality of the Kickstarter edition, with its very useful extras and lovely tokens and miniatures, is especially impressive.
The game itself is great too. I'm not usually a huge fan of co-ops, but this one engaged me completely, had just the right level of challenge, and I found it a lot of fun.
Here's my rules summary and reference, created using the original artwork files, of course!