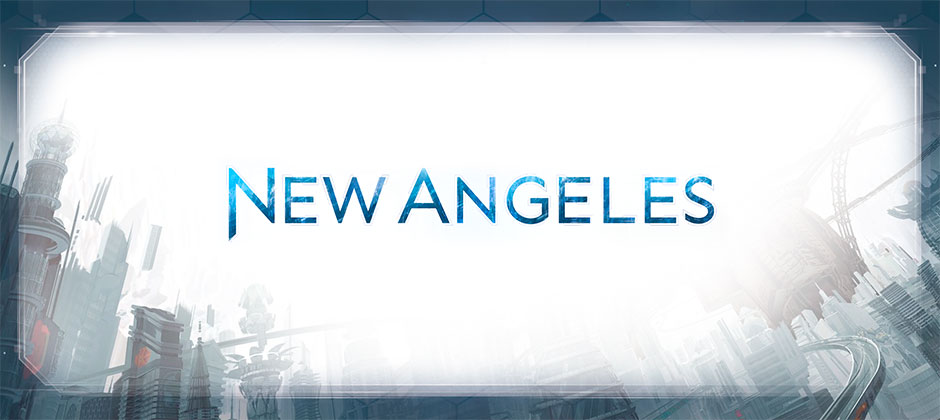 It was very clever to keep yourself empty of information.
Control the corporations of the future with the New Angeles rules summary and reference!
Fantasy Flight Games continued to explore their cyberpunk Android universe with this 2016 game of corporations, deals and demand set in New Angeles. I've played it once and it didn't make too much of an impression on me—perhaps because corporate deal-making is not a subject I find fascinating, even when wrapped in a scifi theme—but it's obviously proved popular with some of my Patreon supporters so, at their request, here's a rules summary and reference!