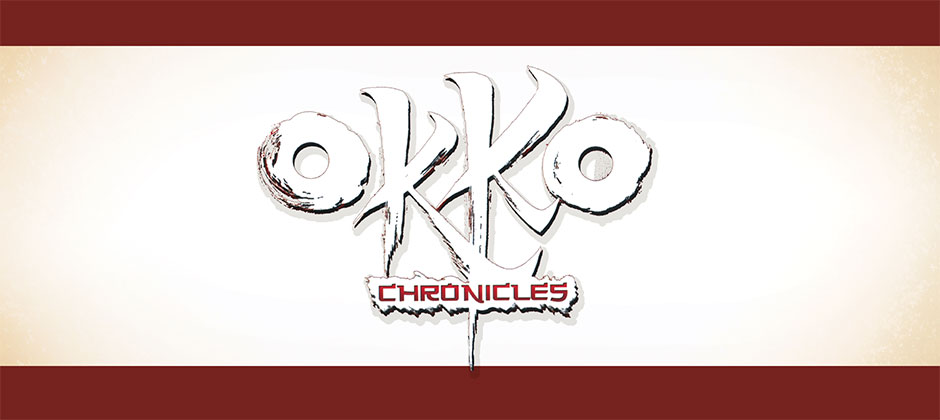 Fire begets passions, but it also burns.
Samurai infiltrate a demon's palace armed with the Okko Chronicles rules summary and reference!
The original Okko game (Era of the Asagiri) was a simple little tile-based skirmish game with some lovely metal miniatures (sold separately), but this new Kickstarter-funded use of the French property by Red Joker goes all out. There's some investigation, a natty card-based system for varying the stats and abilities of both heroes and bad guys that requires some interesting choices, and a stack of scenarios. I've played it once so far and enjoyed it, and the miniatures are very nice. Sadly however, the old translation problem has reared its ugly head again and the rulebook is a bit of a mess, but thankfully the designer seems to be answering everyone's rules questions pretty quickly.
Hopefully this rules summary and reference will make things clearer for new players; it includes official answers to a few questions I had after a first play of the game.
Running the EOG takes a lot of time and money! If you enjoy this game aid, please consider becoming a regular supporter (via
Patreon
, or
directly
), so I can continue making high quality tabletop gaming content.
Thankyou!