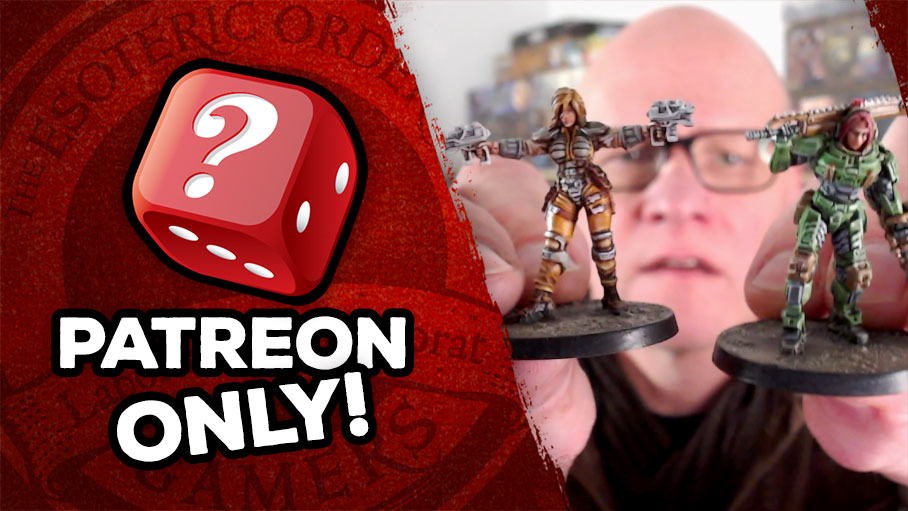 Thankyou patrons!
A new series of chatty videos—exclusively for Patreon supporters!
I've just launched a new series exclusively for the wonderful people who back the Esoteric Order of Gamers on Patreon! Anyone who backs me—at whatever level—will from now on get these occasional videos. They're an informal and personal 'behind the scenes' talk about what I'm up to gaming-wise (I might touch on other non-gaming things I'm interested in too —yes, there are some!)
This is also my opportunity to ask you about what you'd like to see on the EOG, and flag possible changes and improvements. My Patreon supporter community is very special to me, and they deserve something extra!
If you're one of these truly excellent people, you can find the first video on the Patreon page here. Enjoy!
Making high quality tabletop gaming content at the EOG takes time and money. Please consider becoming a
Patreon supporter
or making a
donation
so I can continue this work!
Thankyou!