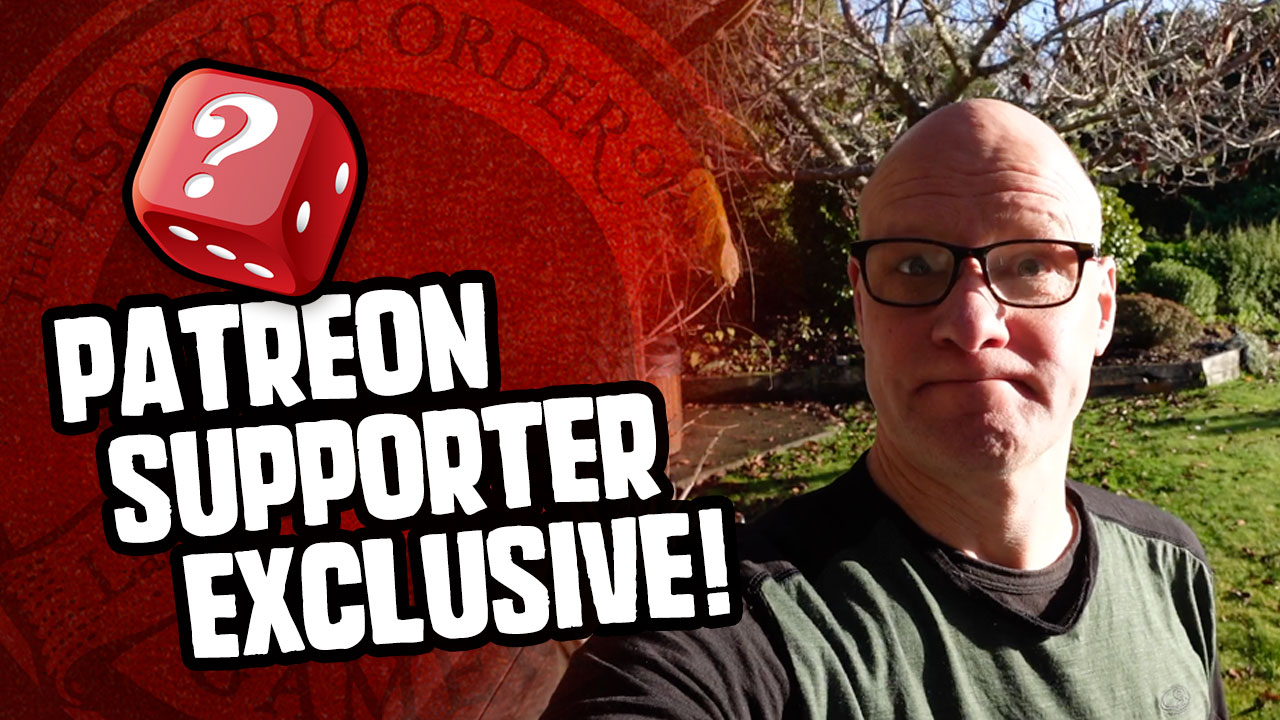 Thankyou patrons!
More behind-the-scenes info on a lovely winter's day in New Zealand in this Patreon-only video!
Lits going on at the moment here at the Esoteric Order of Gamers studio – let me tell you very special Patreon backers all about it! I've got the house to myself for a few days so it's time to break out the airbrush and get to work on some old projects.
If you're one of my very special Patreon supporters, you can find the video on the Patreon page here. If you're not, why not sign up and support your friendly hard-working games content creator—that is, me! You'll get access to these videos and an official membership certificate, and if you join at Steward level and above, access to the fantastic Discord community. Be sure to check out all the new rewards!
Making high quality tabletop gaming content at the EOG takes time and money. Please consider becoming a
Patreon supporter
or making a
donation
so I can continue this work!
Thankyou!