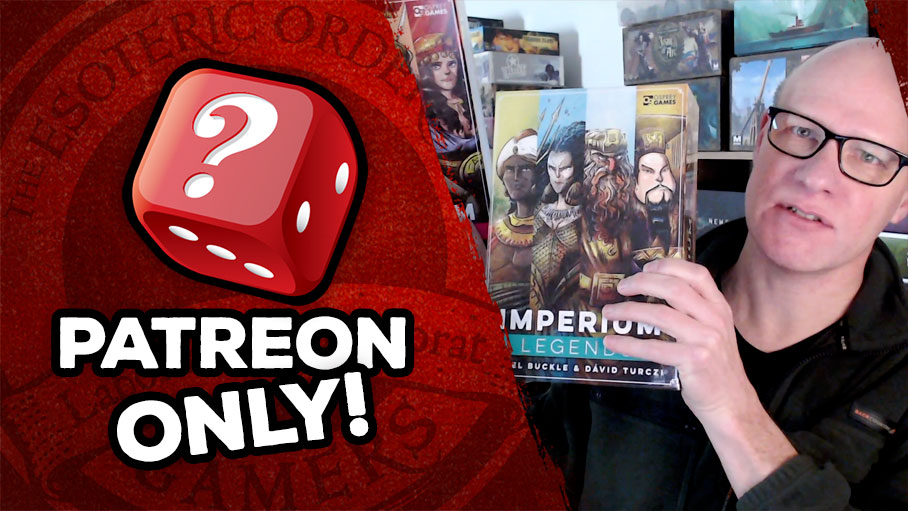 Thankyou patrons!
A new, newsy video—exclusively for Patreon supporters!
I'm really enjoying making these new videos just for Patreon supporters. In response to feedback, now EVERY patron, no matter the donation level, gets access to all the rewards offered. So no matter whether you sign up as an Adept at $2 a month or a Magician at $25 a month, you'll get your personalised membership certificate, access to the exclusive videos and the new Discord server where you can chat with other EOG members, plus voting rights on upcoming summaries! Please give what you can afford, and if you are giving at a higher level and feel you deserve something a bit special, just contact me and we'll work something out!
In this video I talk about Will's recent visit and all the gaming and battle report filming we did, some of the modelling and painting I've been doing, new games, some podcasts I've been enjoying, and more. If you're a very valued EOG member, you can find the video on the Patreon page here. Enjoy!
Making high quality tabletop gaming content at the EOG takes time and money. Please consider becoming a
Patreon supporter
or making a
donation
so I can continue this work!
Thankyou!