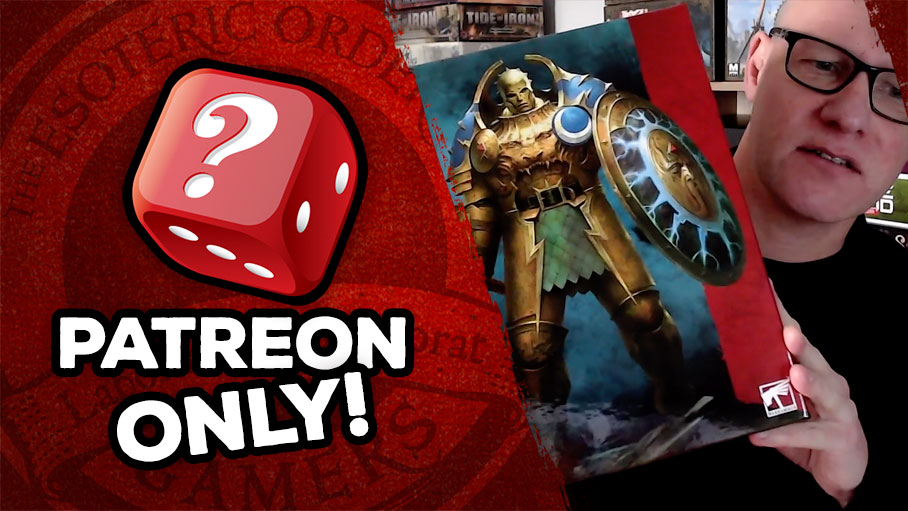 Thankyou patrons!
Here's another video exclusively for my Patreon supporters!
Yep, it's the THIRD video just for EOG patrons. I talk about Games Workshop, the Discord channel, games I've been playing and minis I've been painting.
If you're one of my wonderful Patreon supporters, you can find the video on the Patreon page here. If you're not, why not sign up and support your friendly hard-working games content creator—that is, me! You'll get access to these videos and the new Discord channel—and an official membership certificate, of course!
Making high quality tabletop gaming content at the EOG takes time and money. Please consider becoming a
Patreon supporter
or making a
donation
so I can continue this work!
Thankyou!