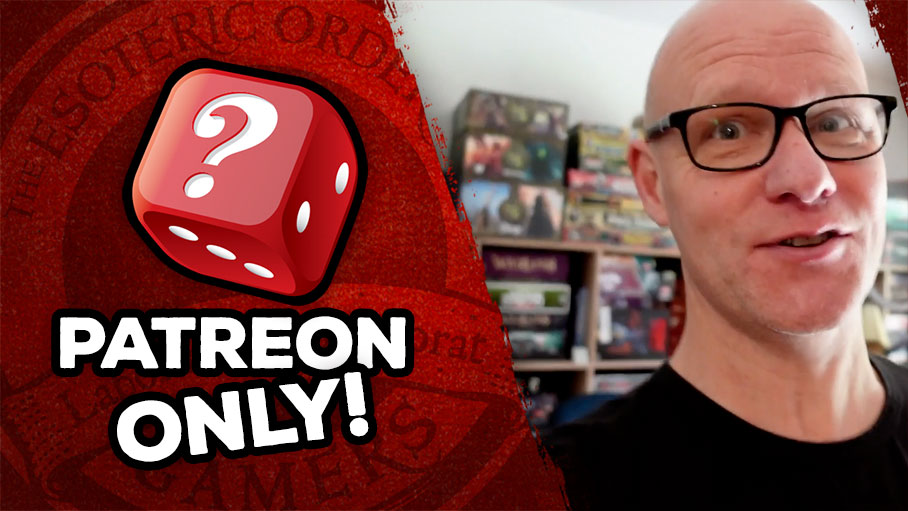 Thankyou patrons!
The last Patreon-only video for the year – maybe …!
Here's probably my last patron-only vid for 2021 (though I have been asked for special cat video … I'll see what I can do …) Experience motion sickness as I whirl around my studio like a drunk ballerina, chatting about new games and throwing in a few mini-reviews. Head on over to the Patreon page to see it, beloved patrons!
If you're one of my very special Patreon supporters, you can find the video on the Patreon page here. If you're not, why not sign up and support your friendly hard-working games content creator—that is, me! You'll get access to these videos and the new Discord channel—and an official membership certificate, of course!
Making high quality tabletop gaming content at the EOG takes time and money. Please consider becoming a
Patreon supporter
or making a
donation
so I can continue this work!
Thankyou!