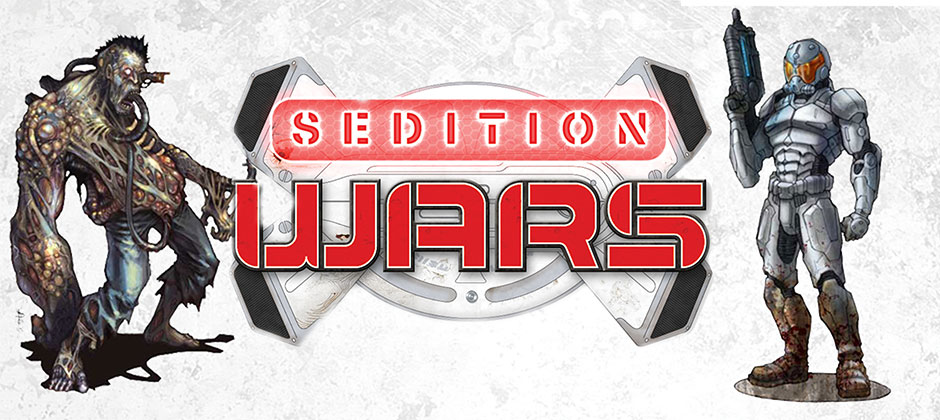 Sedition Wars Miniatures
The Vanguard and the Strain in all their full-colour glory.
I've had several requests to showcase my painted figures from the Sedition Wars: The Battle for Alabaster game, so here they are for your delectation. As you can see, despite the chorus of whinging online about the quality of the plastic, the figures paint up well—but then I'm not a perfectionist; I just like a well-painted miniature that looks good on the table and enhances the enjoyment of my game. None of these paint jobs are good enough to be entered into competitions, but they are certainly good enough to wage bloody warfare on the field of cardboard!
As usual, my colour choices are not particularly ground-breaking or original, and your choices may vary—this is just one way of painting up these miniatures.