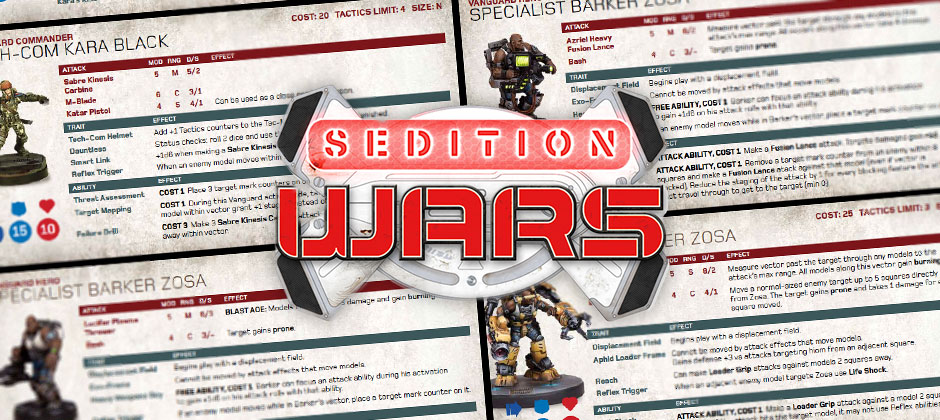 The final rules frontier?
Version 3.3 of this rules summary and reference updated with the latest errata.
Cross your fingers and hope to get infected that this is the last update for a while for Sedition Wars: The Battle for Alabaster. This latest errata updated the reflex trigger ability of the Revenants, plus makes a few rules changes (most notably that it takes 2 nano counters to spawn a Phase 1 Exo-form).
Update: v3.4 (error in rules concerning white doors fixed).