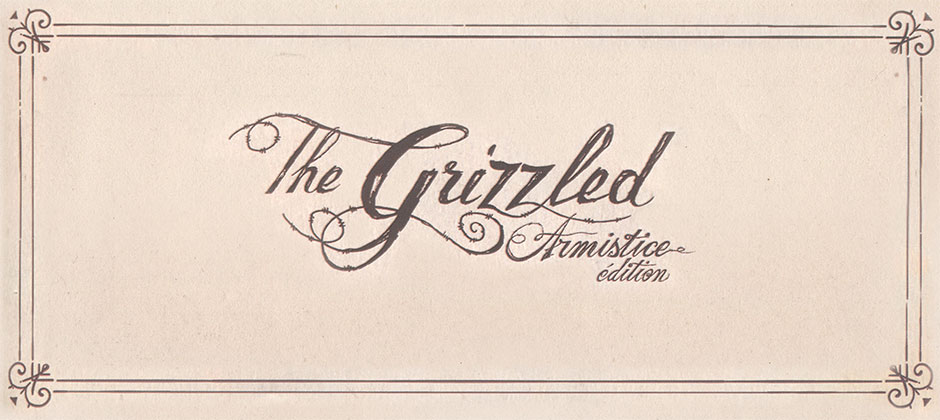 And our bodies are earth. And our thoughts are clay. And we sleep and eat with death.
Confront the trauma of the Great War. The Grizzled: Armistice Edition rules summary.
How do you turn the unimaginable tragedy and horror of World War I into an enjoyable, challenging, yet still fairly light card game? Most would take the obvious route and make a game about the fighting, but The Grizzled does something that makes it absolutely unique: it focuses instead on the trauma of warfare and the effects it has on individuals.
I'm constantly amazed while playing this game how simple it is. Players cooperate to avoid playing three matching cards in a central row. That's it. But from this basic premise comes a game that somehow is fun and deeply affecting at the same time.
I had heard a lot about The Grizzled but I didn't purchase it until this Armistice edition with its campaign system was released, and I'm glad I waited. Having an interconnected story of sorts between the games, with new twists and mechanics added throughout, makes the game even more enjoyable and interesting. The beautiful miniatures that capture the quirky illustration style of French artist Tignous (tragically killed in the Charlie Hebdo shooting in 2015) are a special touch, and the whole package is a very refreshing change from the cookie-cutter visual style of many modern games.
But most of all, the constant awareness of the barrage of horrors that had to be endured by the men in the trenches of WWI permeates this otherwise light card game experience; perhaps most subtly expressed by the fact that one of the 'threats' is a whistle. How they would have feared the sound of that whistle—the signal that it was time to go over the top.
For all these reasons, The Grizzled: Armistice Edition is pretty much an essential addition to your game collection.
Making these game aids takes time and money. If you find them useful, please consider becoming a
Patreon supporter
or making a
donation
so I can continue making high quality tabletop gaming content.
Thankyou!