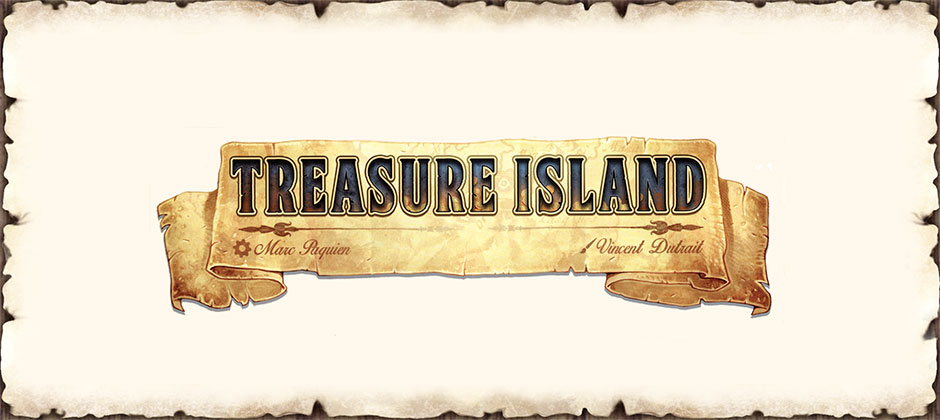 Hang the treasure! It's the glory of the sea that has turned my head.
Yo ho ho me hearties! Track down the treasure with the Treasure Island rules summary and reference!
I really began enjoying more general board games (as opposed to specialised games of the Games Workshop type) with the early Days of Wonder games like Mystery of the Abbey and Shadows Over Camelot; fun, sociable games you could actually play with people who weren't into games as a hobby. And they were distinctive games due to their amazing production and great art (especially for the time). With DoW releasing games so rarely these days, and those very much of a more Eurogaming style, it really feels like Matagot's Treasure Island comes to us in the spirit of those old games.
For a start, the production is beautiful, with Vincent Dutrait's singular, colourful style on everything. Next, it's full of unusual components—a wooden compass, clear plastic templates, dry erase markers. And finally, it's an easy to play and sociable game that geared towards families and friends rather than 'boardgamers'.
In Treasure Island, one player plays Long John Silver and the other players are treasure hunters trying to find his buried treasure while he's locked in gaol. Following Long John's directions, hints and bluffs, players use the various map making tools at their disposal, actually drawing on the board to narrow down the treasure's location. If they haven't found it by the end of the game, the pirate will escape prison and try to make a run for it himself.
A game like this is absolutely dripping with theme and player interaction and it's a pleasure to see this kind of over-the-top production still being released. Nice work Matagot!
Making these game aids takes time and money. If you find them useful, please consider becoming a
Patreon supporter
or making a
donation
so I can continue making high quality tabletop gaming content.
Thankyou!