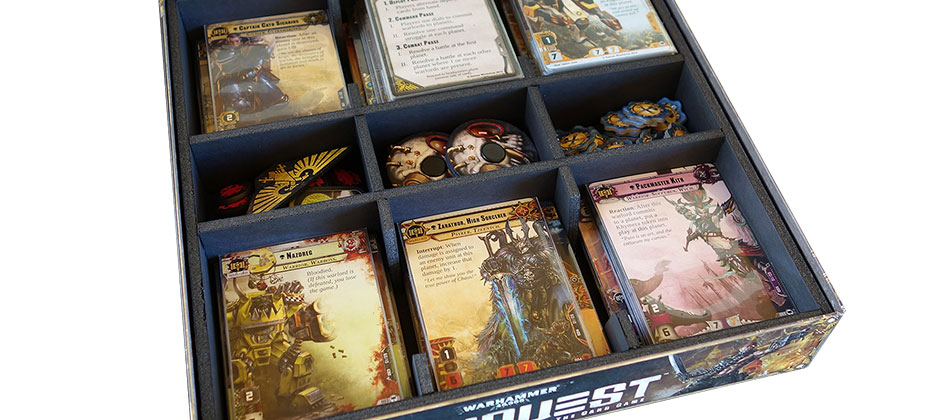 If I owned this place and Hell, I'd rent this place out and live in Hell
Keep your cards organised with this Warhammer 40,000: Conquest foamcore box insert plan.
Fantasy Flight Games chose to release their new Living Card Game Warhammer 40,000 Conquest in a small box, a decision that could possible backfire, since many card collectors chose to store their cards in the core set box (and there are some nice wooden inserts available that allow you to do so beautifully). Now, to store your core set, you need a solution that will store the cards flat; so here's a simple foamcore plan that will keep your cards and counters organised. Good luck! Remember, if you've never used foamcore before, there are three tutorial videos on wrangling this wonderful material right here on the EOG.