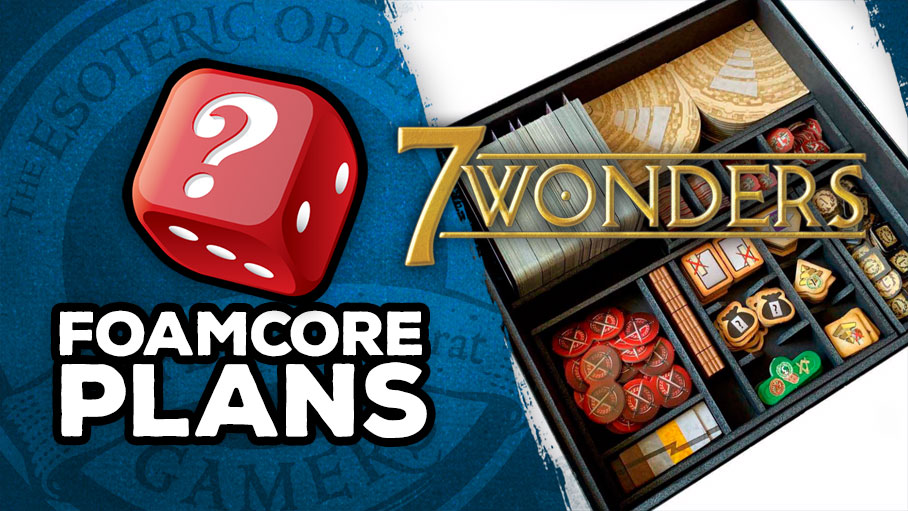 Indeed.
Foamcore box insert plans are back with this one for 7 Wonders by guest craftsman Jonathan White!
It's been a while since I featured any foamcore box insert plans on the EOG. Though I've made box inserts for almost every game in my collection, it's a very time-consuming task to make plans for them. The good news is, I intend to add more in the future—check out the special section for EOG plans—and I'm now being helped by a master in the field, Jonathan White!
Jonathan was, I'm proud to say, inspired by my original Using Foamcore videos, but since then has gone on to make heaps and heaps of them, pushing the boundaries of what's possible with every new insert. He's agreed to photograph and measure some of them, and allow me to convert them into my plan format. We're kicking things off with this box insert for the 7 Wonders core set!
If you find this kind of thing useful, please join with me in encouraging Jonathan to do more, and in time we'll really start building up the collection here at the EOG.
Running the EOG takes a lot of time and money! If you enjoy this game aid, please consider becoming a regular supporter on
Patreon
, so I can continue making high quality tabletop gaming content.
Thankyou!