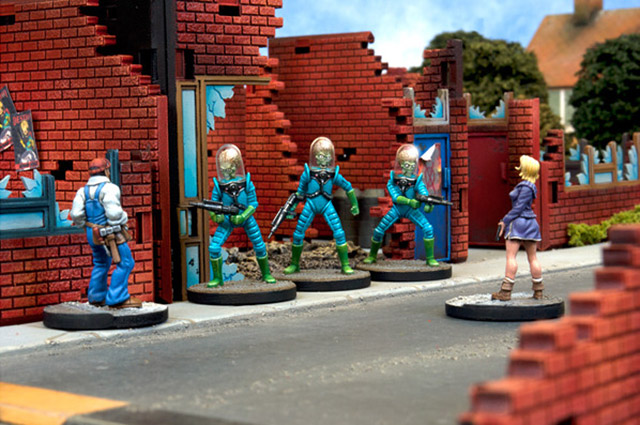 The last Kickstarter the EOG backed was Wrath of Kings, and since then we've been avoiding the site until the overheated cash box cooled down a little. But like the proverbial Siren, Kickstarter keeps beckoning us back with promises of brightly coloured cardboard components and oodles of plastic warriors. Here's a look at a few tempting targets in your hunt for gaming goodness.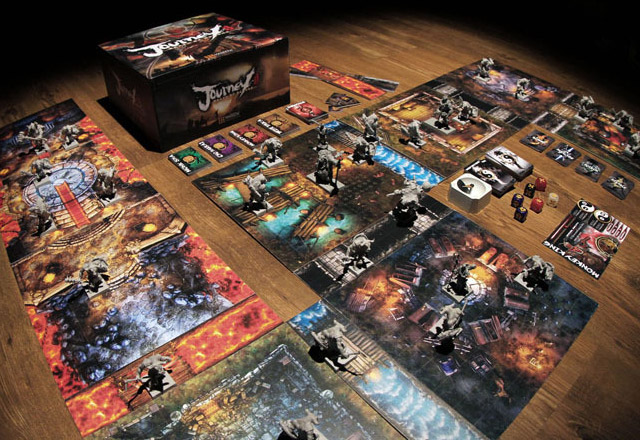 Ahhh, monkey! Anyone Australian and of a certain vintage will immediately repeat that in their head in a very bad Chinese accent. Monkey (or, originally, Saiyūki) was a Japanese TV series based on the 16th century Chinese novel Journey to the West, a copy of which I have on my bookshelf in three large volumes (but have yet to read, I must admit). The somewhat surreal after-school TV programme was particularly popular in Australia in the 80s and I used to watch it all the time. Journey: Wrath of Demons is a cooperative game from previously-unknown Marrow Production (Hong Kong) and is based on the original tale, and it's difficult to resist. The miniatures, though in a larger than normal 45mm scale, are certainly spectacular, as is the artwork. So far the gameplay looks like standard fare, but rules videos are being posted and we'll keep an eye on how it develops.
Final Tally: 1,858 backers (including the EOG!), $425,553 raised.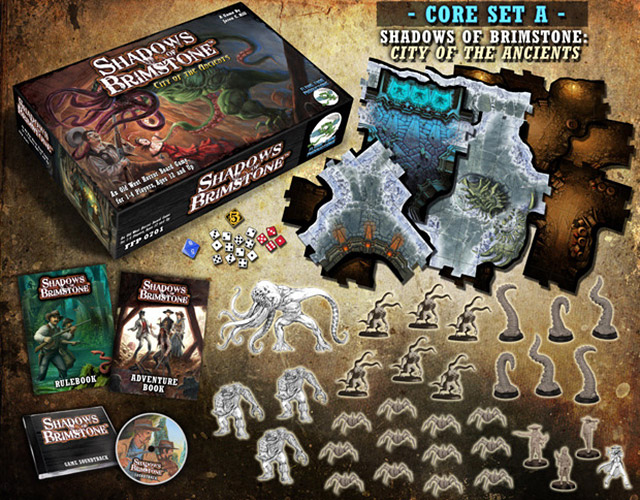 There probably won't be too many surprises rules-wise in Shadows of Brimstone, but with such a good theme, who cares? Finally—can I say that again, finally—Flying Frog productions are hiring some professional artists to bring this Wild West-meets-unspeakable horror boardgame to life. I can even see an image by Ralph Horsley, one of my favourite fantasy illustrators. As a result this looks like the most professional game FF have ever produced, and while buying two games at once will set you back a gold ingot or two, at over half a million dollars pledged already there's a bunch of stretch goals to ease the pain. And I love that theme.
Final Tally: 4,727 backers (including the EOG!), $1,341,305 raised.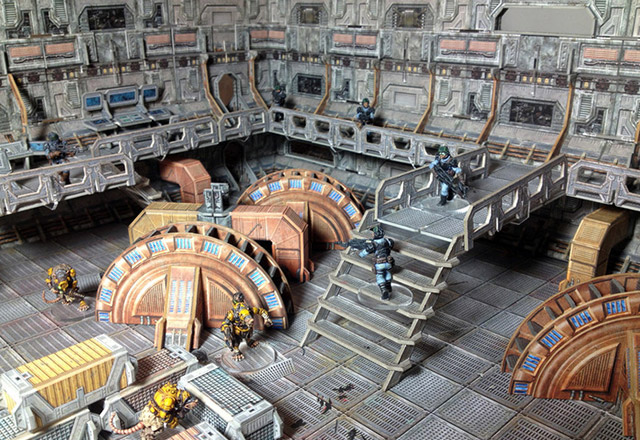 Now for something different from Brits Battle Systems Ltd. They've been showing off their snap-together modular sci-fi terrain system for some time now, and it's finally hit Kickstarter. There's nothing particular original here—TerrainLinx and Terraclips are similar systems by WorldWorks, for example—but the Battle Systems Sci-fi Modular Terrain looks like it uses lovely thick card, the art if good, and stretch goals add to the bits you get for your buck. And the way those angled ramps hide the crosspieces that hold the walls up is very clever.
Final Tally: 1,653 backers (including the EOG!), £219,973 raised.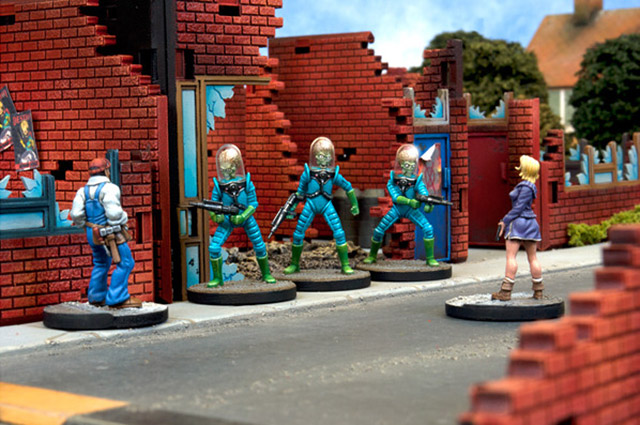 We've seen boardgames and terrain, now let's check out a full miniatures game. Mantic Games continues its run of successful Kickstarter campaigns with Mars Attacks – The Miniatures Game, a miniatures game based on the Tim Burton film. With a week to go they're almost at half a million and ten times their original goal. The theme doesn't really do it for me and I think the terrain is a little weak, but it's good to see Mantic doing something a bit different and this has been yet another big success for them. The spaceships and giant robot are cool. Shame they can't throw in a Tom Jones figure.
Final Tally: 2,753 backers, $558,076 raised.
And there you have it, another of the EOG's irregular Kickstarter round-ups. As always, do your research, and be careful with those impulse buys—but there's some very attractive and thematic stuff here and some pretty good deals to be had. Let's hope all the games live up to the hype!