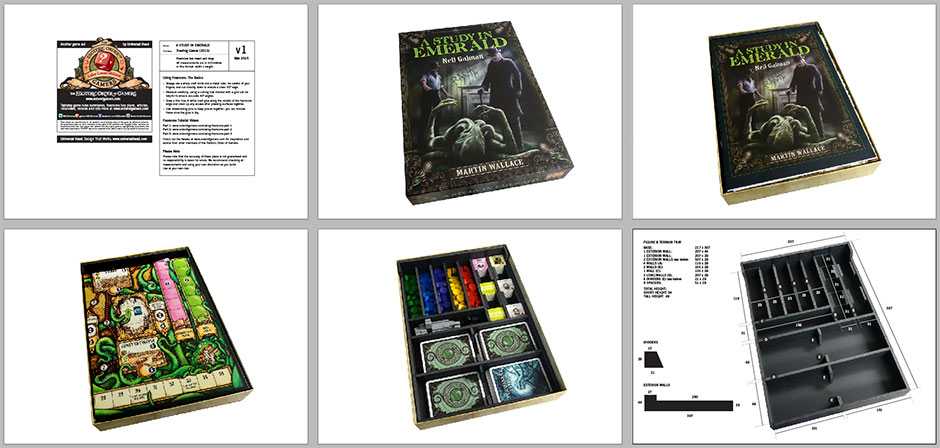 Desultory readers are seldom remarkable for the exactness of their learning.
Organise your Old One oppressors with this A Study in Emerald foamcore box insert plan.
Martin Wallace's A Study in Emerald seems to have been popular, because Treefrog Games have already announced that they're working on a second edition with new artwork and streamlined rules. I'm not sure yet exactly what that means, but in the meantime I'm enjoying my first edition copy. So much so that I felt it deserved a foamcore box insert, which I'm happy to share with you now. The organisation is afoot!
(Kudos and thanks to Bremic from the EOG forums for the clever idea of adding spacers between the square counters; though apparently he first got the idea from my Merchant of Venus plans. In any case, it works!)