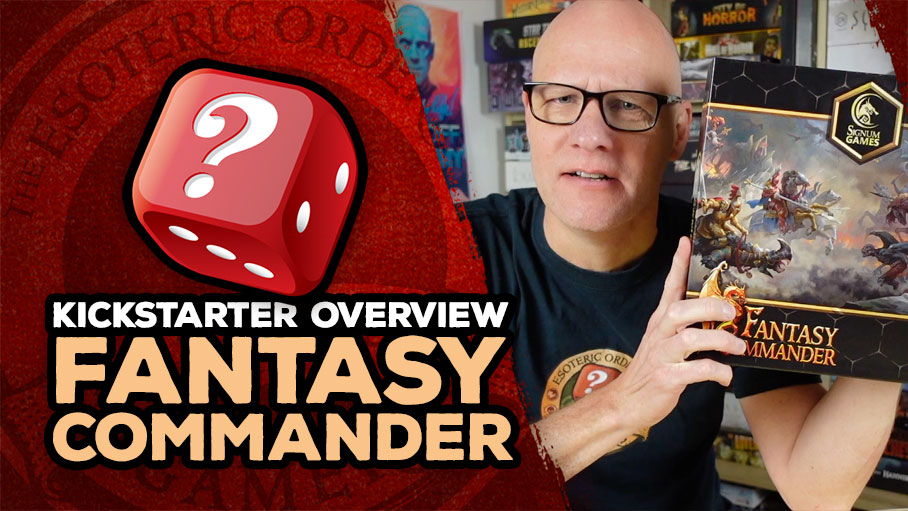 So long as they roam the earth, evil can never harm the pure of heart.
Let's check out Fantasy Commander, now on Kickstarter.
If you'd like to know more about Fantasy Commander, now on Kickstarter, here's my video about the pre-release copy sent to me. I haven't played it yet and this is a general overview, but it looks like BattleLore with more!
Note this is not a paid review, it's a personal overview of a pre-release game supplied to me by the company; no specific endorsement of the quality of the final product or the reliability of the company is intended and components may not be in their final form.
Find it on Kickstarter: https://www.kickstarter.com/projects/signumgames/fantasy-commander
Making high quality tabletop gaming content at the EOG takes time and money. Please consider becoming a
Patreon supporter
or making a
donation
so I can continue this work!
Thankyou!