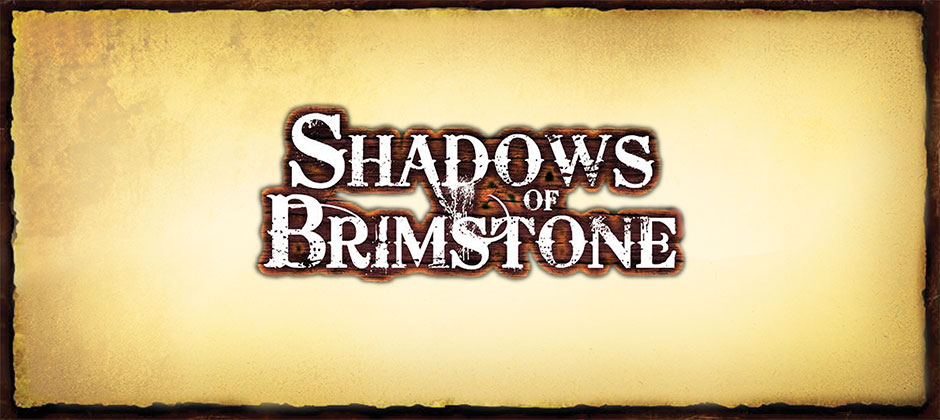 Hey, Blond! You know what you are? Just a dirty son-of-a-b-!
A bit of housecleaning in the Shadows of Brimstone rules summary.
Nothing major, just some improvements to the wording throughout and a few spelling errors fixed. We're always improving things here at the EOG, striving for perfection!
I got the City of Ancients core set to the table last night for a four-player game. It's a hilarious, simple, dice-heavy monster bash. We dived in boots and all with the Escape! scenario, which saw us all begin deep in the mine and trying to fight our way out. By the third room we were in a room full of pipes and blinding steam, assailed by monsters on all sides and dying like flies. Needless to say, we didn't escape. Limping back to the frontier town, we found we couldn't do a lot without any money, and failing to rob the local bank didn't help. We're injured, poor, and looking forward to our next foolhardy mission into the mines!
Don't go anywhere near this game if you like strategy, clever gameplay, and balanced tactics. Run straight for it if you love rolling dice, making up funny stories about your characters, and dying horribly despite all your efforts to survive. Oh, and it looks fantastic when the miniatures are painted.