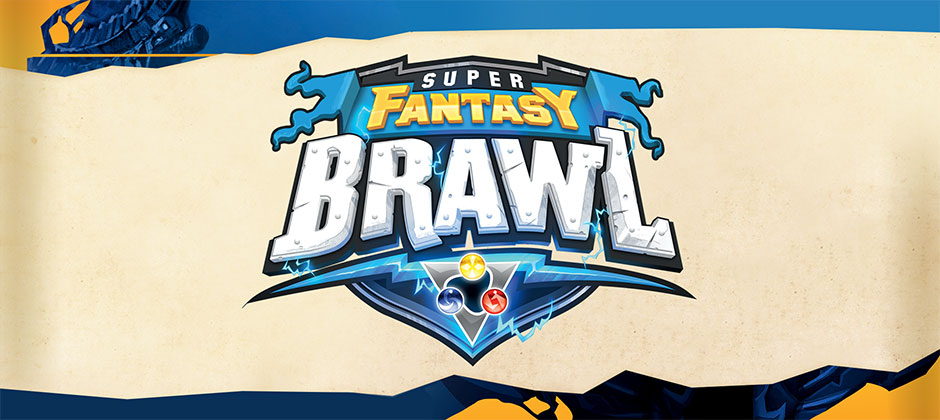 Brothers, what we do in life echoes in eternity.
Enter the arena with your Super Fantasy Brawl rules summary and reference!
I wish I could tell you more about Super Fantasy Brawl as it's got some great reviews, but I haven't got a copy yet! Mythic Games kindly commissioned this rules summary and reference and I'm hoping to get my hands on the game so I can show it off to you and tell you about it in more detail.
In the meantime, this is an arena skirmish combat game in which three champions fight for each player with some impressive-looking large miniatures, colourful, bold artwork, a card-based action system, and drafting and team play rules. According the uniformly positive reviews I've seen, the system is streamlined and the gameplay fast and furious. I'm always in the market for fun, quick playing 2 player games, so this looks right up my street.
If you've got your hands on the game, enjoy this rules summary and reference to make your games even easier. I'll tell you much more about Super Fantasy Brawl as soon as I get an opportunity to play it!