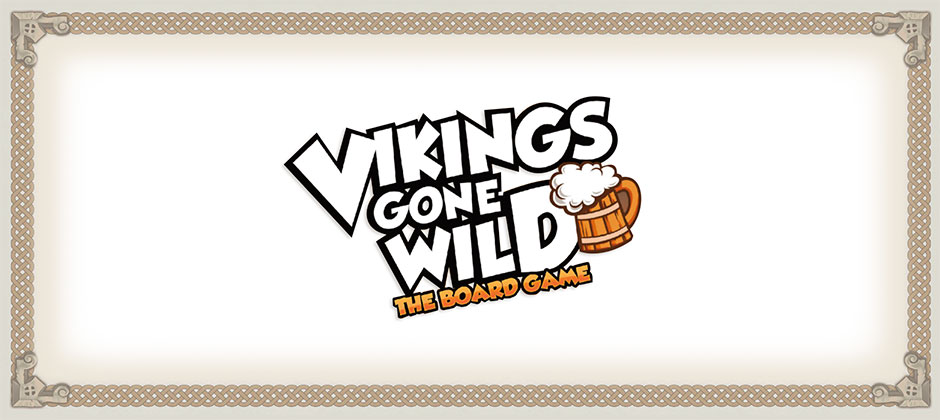 You mean… you can't kill ANYBODY?
Charge into battle with a beer in one hand and the Vikings Gone Wild: The Board Game rules summary and reference in the other!
This fun deck-builder from Lucky Duck Games jumps right out of the box with its big, bold, colourful art and lovely components. And check out that 3D first player marker! Lovely stuff. Based on a mobile game, in Vikings Gone Wild you spend beer and gold to purchase units, erect buildings to store your beer and gold, attack other players, and defend your buildings with defense cards. And probably drink a lot of beer. I have never seen so many references to beer in a board game in my life. Which instantly ups the fun factor in my book!
I haven't got this one to the table yet, but it's received great reviews and looks like it's a hoot. Of course, after all that beer your memory even the best gamer's memory can become a little impaired, so here's a rules summary and reference to make your games flow without getting the axes out!
Making these game aids takes time and money. If you find them useful, please consider becoming a
Patreon supporter
or making a
donation
so I can continue making high quality tabletop gaming content.
Thankyou!