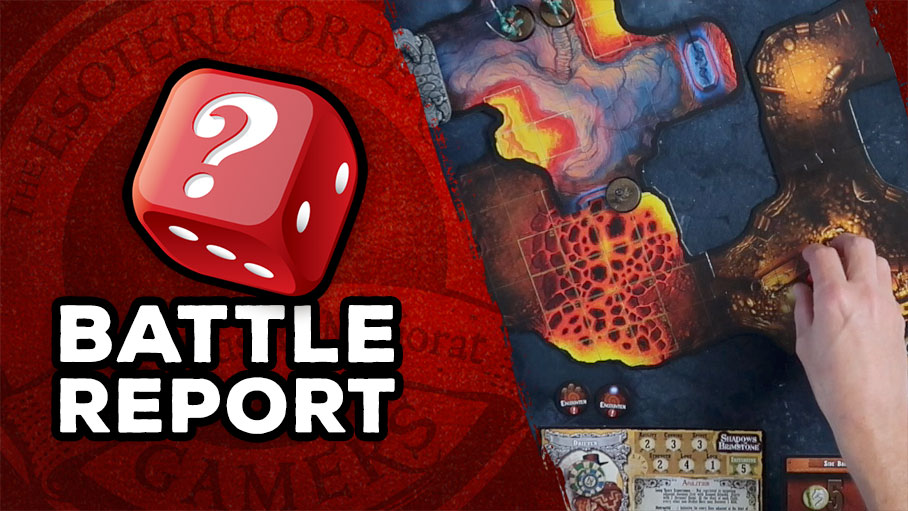 If we go into hostile territory, foggy with exhaustion, we won't rescue anyone.
Backing the EOG at Steward level or higher? Here's your March bonus video!
Here it is, the special bonus video for you backers who kindly part with $5 or more a month to support the Esoteric Order of Gamers. You are wonderful people! (My $2 backers are great too, but not everyone can get all the perks!) this month I try a solo run through Shadows of Brimstone—just a lonely drifter entering a mine and (spoiler alert) dying horribly. Enjoy!
Of course, I could have lasted longer if I'd remembered I had 2 'Revive' tokens at my disposal. But then we'd be here all day wouldn't we? And by the way, I whinge about the tiles not fitting together at the end, but because I've crossed into a separate other world through a gate, the two areas aren't supposed to fit together—there should be 'end caps' on those connecting corridors.
If you're backing the EOG on Patreon, you'll see the video link in your normal news feed there. If you're backing directly through this site, you'll receive an email with the video link. If you know you're a backer of the right level and don't get your email, please check your junk mail folder first, then contact me directly.
Please do me a favour and don't share your video link with anyone. Enjoy friends, and my thanks to everyone who supports the EOG – the wonderful Adepts too!