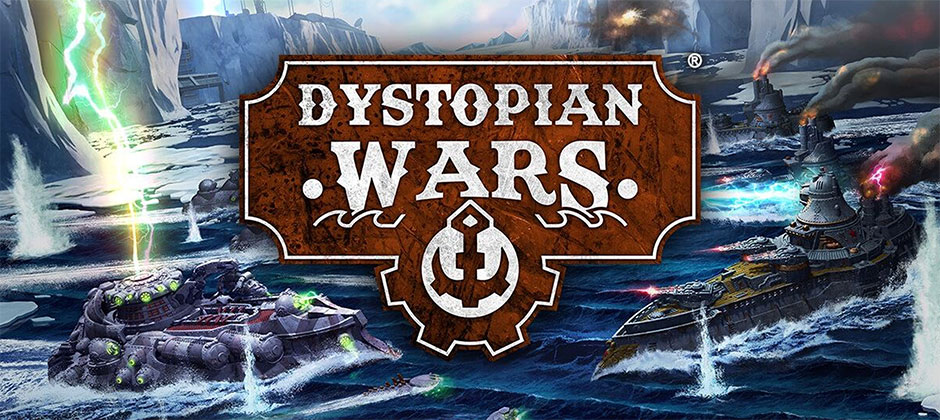 Empires crumble. There are no exceptions.
Your steampunk battle fleet will dominate the high seas with the Dystopian Wars rules summary and reference!
When I was contacted by Warcradle Studios to check out their new version of the tabletop miniatures game Dystopian Wars, I was very pleased, as I'd long admired the alternative-19th-century-meets-scifi-steampunk aesthetics of the game. After picking up the IP from the defunct Spartan Games, Warcradle have reworked the rules and background to mesh comfortably with their own Wild West Exodus game, and are now releasing a flood of gorgeous naval miniatures (if you'll excuse the pun). It all starts with the starter set, Hunt for the Prometheus.
This is one of the most impressive starter sets I've seen for a miniatures game, with two beautiful naval forces, the Covenant of the Enlightened and the Russian Commonwealth, made up of configurable plastic models and some stunning large resin ships. Complete with dice, cards, templates, counters, and rulebook, it's everything you need to get into the game.
A battle report will follow in the future, but for now here's my rules summary and reference, which consolidates the somewhat wordy rulebook into just two sides of a single sheet! You can also check out my unboxing, and a three-part video series starting here showing you how to build and paint the miniatures from the starter set.