We revel in the laxness of the path we take
Continuing with my painting of the Hell Dorado Demons Starter Set, two Damned Ones of Sloth were next on the block, and here they are for your visual delectation.
These came out a little more pink and healthy-looking than I would have liked, but I am very pleased with the detail in the faces, which would not have been possible without using the 2.8x magnification of my recently purchased head loupe. Remember, these miniatures are less than 25mm (1 inch) tall!
There are some nice touches here which I lifted from the 'official' paint jobs—the grey lower lids and tiny pupils give the eyes that wonderfully lazy look, and a red wash on the knees, elbows and hindquarters definitely gives the impression they've been dragging themselves around the harsh landscape of hell, too lazy to get off their swollen fat spotty behinds! A perfect example of how to add painting details that add a bit of 'backstory' (if you'll excuse the tenuous pun) to a figure.
This is also the first time I've used tufts on a base, which I think you'll agree livens them up quite a bit. These Army Painter winter tufts give a touch of 'swampland' feel that seems to go particularly well with these demons of sloth.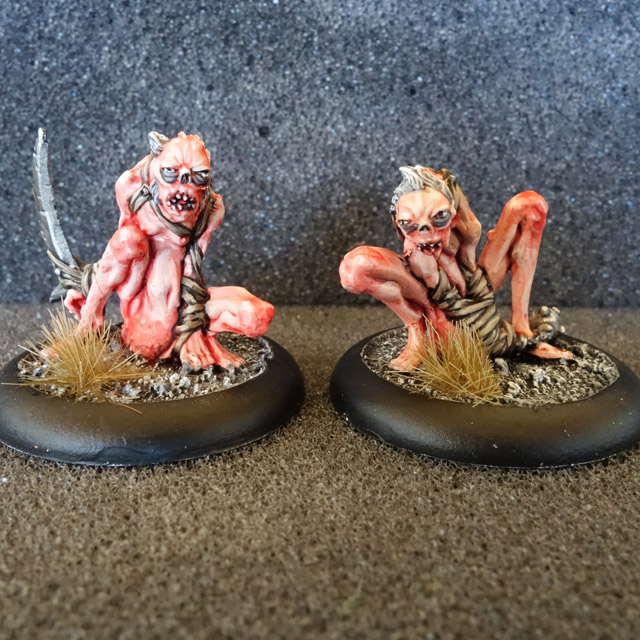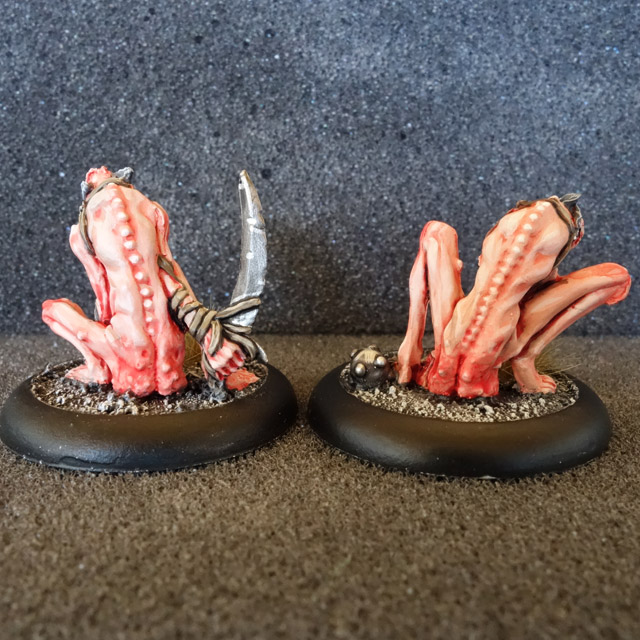 Remember, please let us all know if you've played any games of Hell Dorado, or are even just interested in the game.