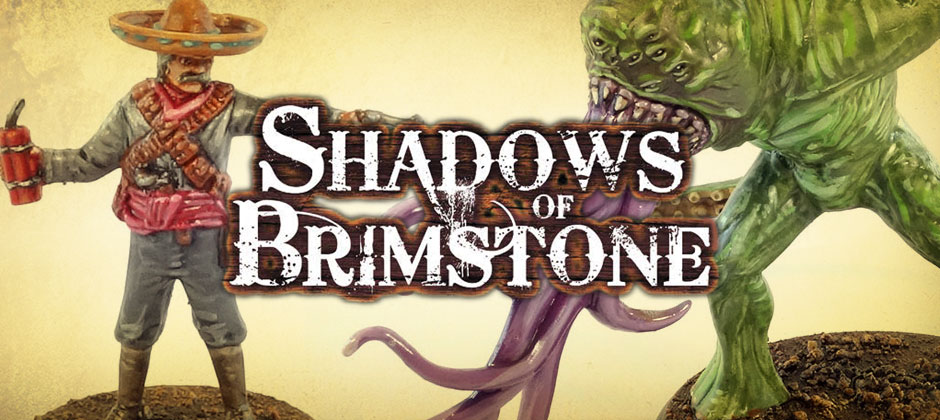 If you shoot me, you won't see a cent of that money.
A showcase of painted figures from the Shadows of Brimstone City of the Ancients core set.
Recently I finished painting all the figures in one of the core sets for Shadows of Brimstone, City of the Ancients, and the results are displayed below. They're pretty quick and easy to paint actually, mainly because they're not particularly detailed miniatures. The time-consuming part of the process was the preparation, as the joins (especially on the limbs of the night terrors and the goliath) were very rough and needed to be filled in with gobs of green stuff. Despite my efforts you can still see the join line on the night terror on the left. But never mind, these are boardgame figures, almost always seen from a distance, and once you get them painted and on the illustrated map tiles, they look great! Hopefully these will inspire you to get out the paints and finish your figures off if you haven't done so already.
Oh, and note these have been sprayed with a protective coat of semi-gloss varnish, so they're slightly glossy (and I also painted full gloss varnish on to the goliath's tongue for that extra-slimy look).